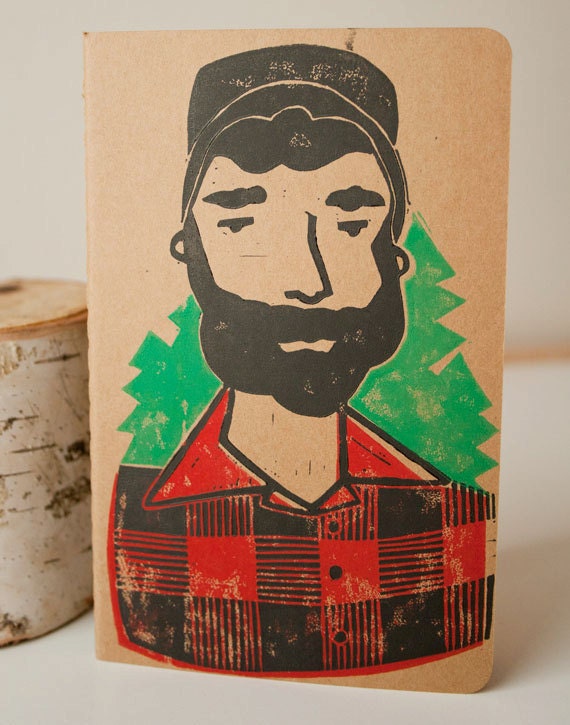 This week we are celebrating axe men, lumberjacks, woodsman the many men of plaid. According to a few elite hipsters I might be a day late and a dollar short on this trend, but give me a break I've got a toddler and a baby. Speaking of my kid's they just had a birthday party with a lumberjack theme and that is what has inspired lumberjack week here on the blog. Today is a roundup of lumberjack loot like this linocut lumberjack sketchbook by 618love (be sure to check out my tandem post on BlogHer for more loot). Tomorrow I'll share all the party pictures, Wednesday we will make a lumberjack breakfast, Thursday is all about hand making lumberjack party props and Friday I'll show you a few other lumberjack party pictures from around the web. Ok, onward with more loot!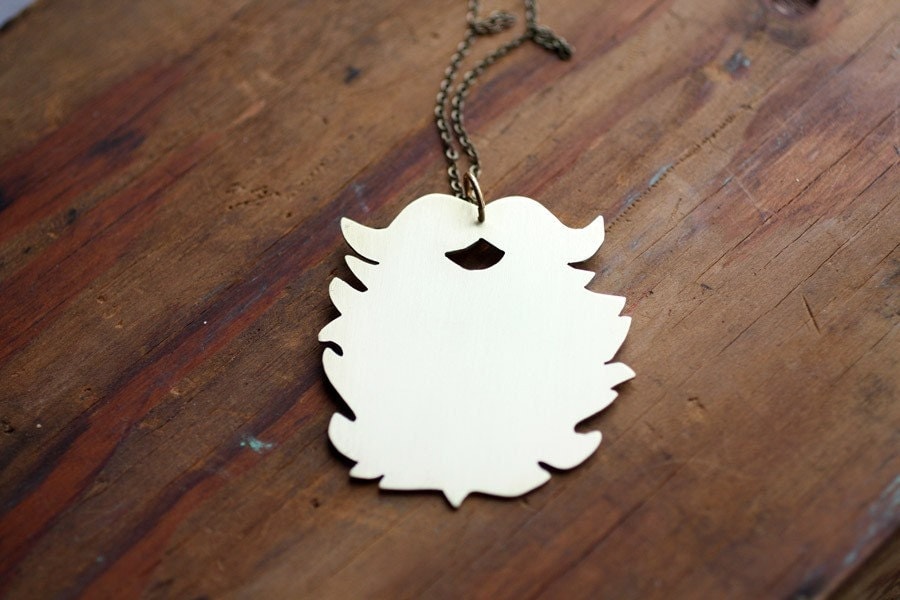 Celebrate what makes lumberjacks the men we know and love with this beard necklace by Christine Domanic.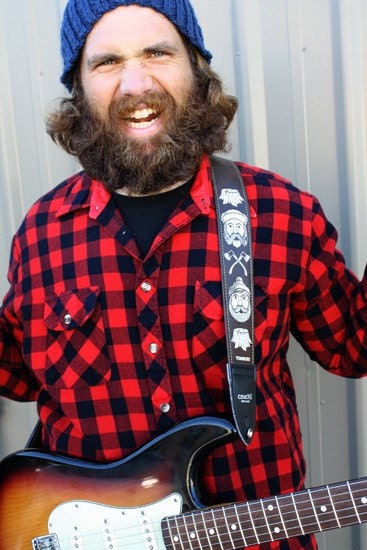 Rock out with your axe out wearing one of these Timber guitar straps by Couch Guitar Straps.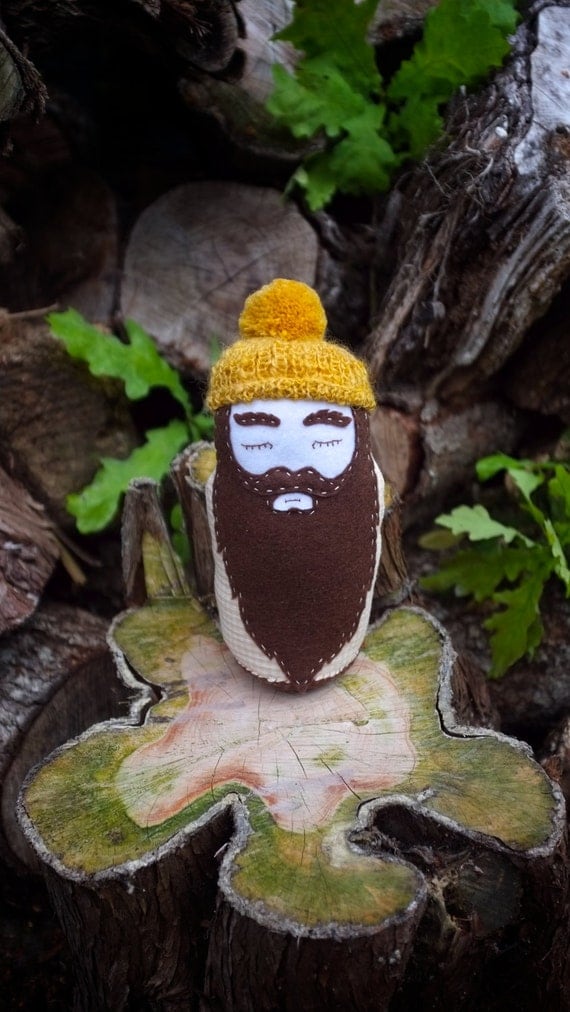 Meet Gilbert the lumberjack plushy by The Grizzly Peasants. He wants to snuggle with you under a big tree and have you whisper "timber" into his ear.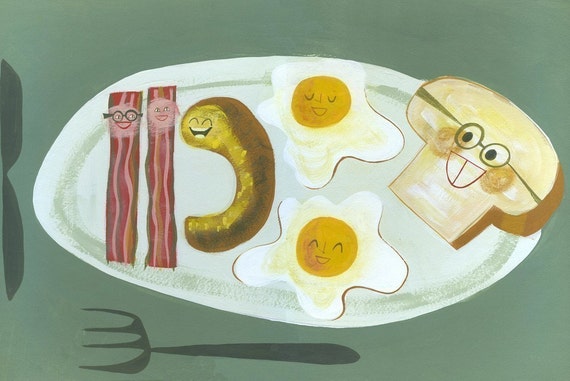 When I think of lumberjacks not only do trees, beards and plaid come to mind I also think of a big breakfast. This print called Lumberjack Breakfast by Matte Stephens makes me hungry!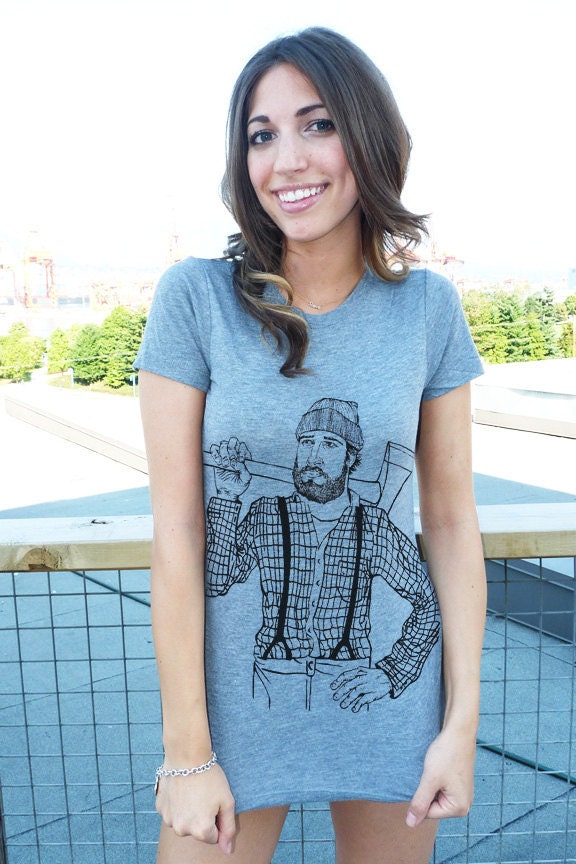 Ladies love lumberjacks like the one on this soft retro looking T-shirt by Ole Originals. There are more ways than just wearing buffalo plaid to show your love of the lumber.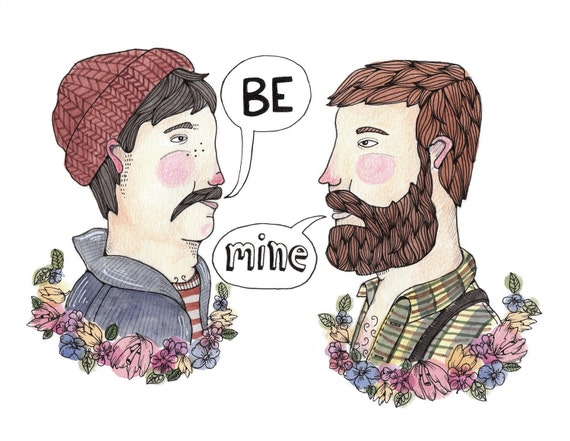 Not only do the ladies love the lumberjacks, some dudes do too. Can you say bear? Grrrrr. I love this gorgeous card by The Little Canoe.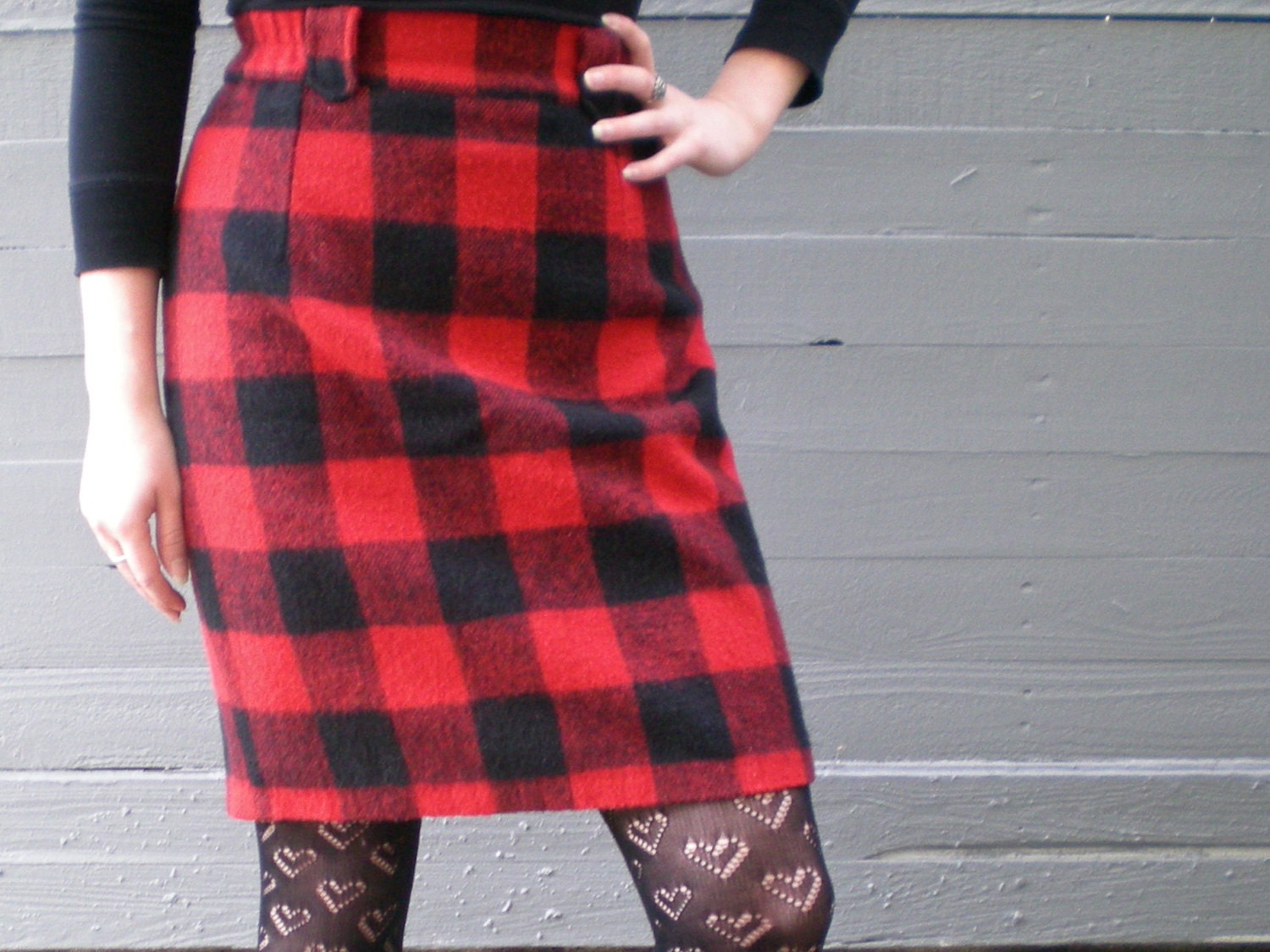 I do love me some buffalo plaid. This vintage pencil skirt available at ReRunRoom's Etsy store is pretty dang adorable.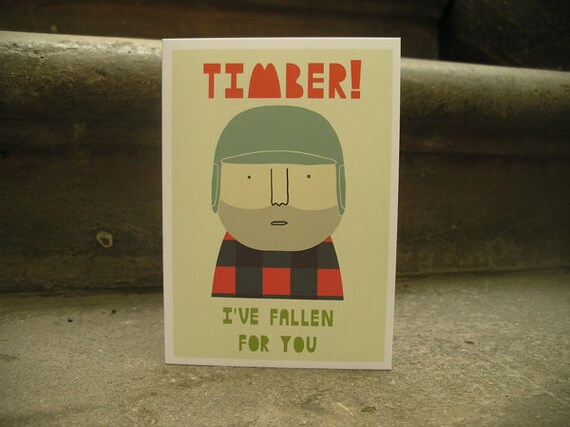 Timber I've fallen for this card. Hole in My Pocket you have some mighty cute things in your Etsy shop.
Don't forget to pop over to BlogHer to check out more lumberjack loot and stop by all week for more bearded goodness!