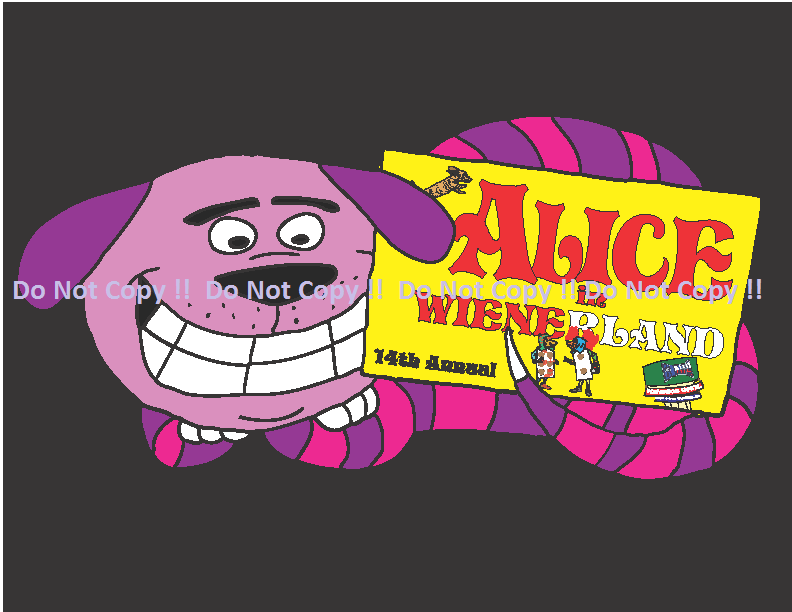 This weekend one of my favorite local events takes places, the weenie dog races in Buda. This year's 2 day event is entitled "Alice in Wienerland" which I find hilarious.

Last year we packed Tallulah up and headed south to the "Wiener of Oz" – these names slay me. Sadly I do not have a custom wiener dog outfit for the kids like I did last year, but I'll pull through. Who knows maybe I'll whip something up last minute, I do love my kids dressed in theme.

Thanks Ron.Frank for the action shot of the races. I have found that more than any other dog breed weenie dog owners take pride in the breed more seriously than anyone else. Take my husband, he has a giant weenie dog tattooed on his leg, it's how I noticed him. The wiener crazed fans of central Texas have created a whole festival and competitive sport for dachshunds. In Buda there are are several rounds of races. Proud owners put their pets at the starting gate and for about 30 seconds their dog is in a mini version of the Kentucky Derby. If only there were big hats and Mint Juleps. More like cowboy hats and Coors Lite.

Besides the races there is also a park and petting zoo for the kiddos. If you like carnival food like funnel cakes, nachos and sausage on a stick come hungry because there is plenty to be had. Speaking of food, the Oscar Meyer Wiener Mobile usually makes an appearance. I can't wait to get a family picture made in front of it again. Country crafts also abound. If you are looking for the perfect gift for the weenie dog lover in your life, this is the place. You could always just make your own Weenie Dog Pull Toy like I did.

We come from a long line of weenie dog lovers at this house so I plan to keep up the tradition and make the pilgrimage to Buda a regular thing. You and your family should too.
Are there weenie dog races in your area? I'm sure it is not just a Central Texas thing.
SaveSave